Fine Art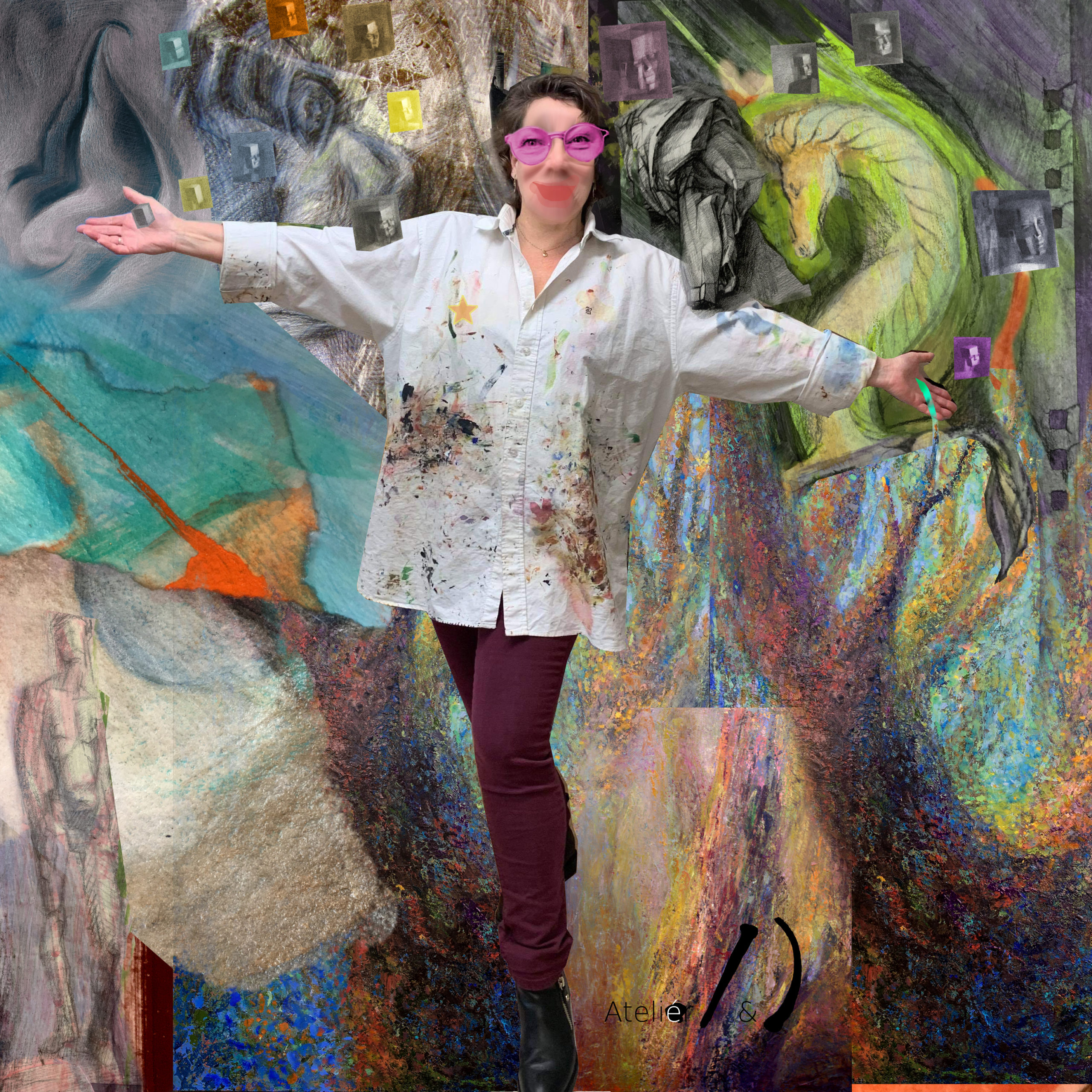 Drawing, painting, collage. Traditional and digital techniques. Figurative form and classical composition. An expression that moves between the subtle and the raw.
Order and chaos. Fusion of opposites. All this, in the colorful field between black and white.
Why the name "prikk strek bue"? It means "dot line curve" in norwegian. The very basics of drawing.
Visit my norwegian page Ateliér . / & ) for more pictures. See and buy my art work at Atelier.AS
Background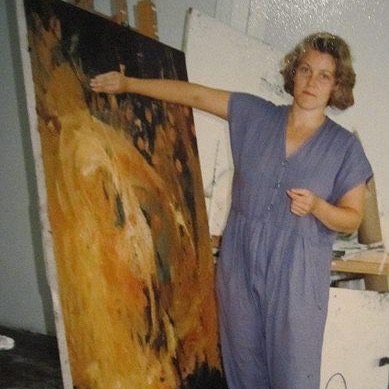 I was born in the USA, spent childhood years in Kenya, Africa, grew up in Oslo, Norway, my Bachelor of Fine Art is from Emily Carr College of Art and Design in B.C., Canada, went "back to nature" for some years in Värmland in Sweden, recieved classical art education from Jan Cato Bøttger at Christiania Kunstakademi. I have exhibited my work in Norway, Sweden and Canada.
I am a member of the Association of Norwegian Visual Artists (since 1991), and the Nowegian Visual Artists Copyright Society.
Sonja at Emily Carr College of Art and Design, Vancouver, B.C., Canada in 1988. Photo: Glen Widing